Split Dots
With Hiro Ito
Magnified View of dot pairs. A pair of dots of different contrasts and polarities jump back and forth along orthogonal, crossing paths.


If the stimulus geometry were the only factor, all dot pairs would appear to jump along parallel paths. In fact, however, it is the vector summation of their different contrasts that make the dot pairs appear to follow different paths.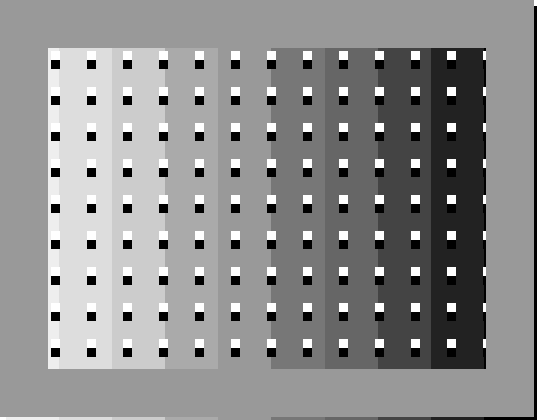 Continuous version of the split dots stimulus. All dot pairs are black & white. On the light surround at the left, they appear to drift UP to the right, and on the dark surround at the right, they appear to drift DOWN to the right.